Geared to Solve Demanding Optical Challenges
Semiconductor Processing
Sub-Diffraction Limited Lenses
Semiconductor demands are at an all-time high, and the pressure is on for manufacturing and inspection lenses that increase yield. Achieving the exact requirements demands extremely precise optical lenses that perform below the diffraction limit.
Photon Gear designs and manufactures lenses and opto-mechanical assemblies at wavelengths ranging from deep UV to the near infrared. Many of our lenses perform at 1/2 or 2/3 of the diffraction limit, making them an ideal fit for the extreme precision required by the semiconductor industry. Our lenses can integrate into a system without blowing up your rms wavefront budget. Our in-house cleanroom optical assembly facility and highly refined assembly processes have been proven to generate consistent high-performance assemblies. Some examples of our work:
Sub-diffraction limited objectives
Large field scan lenses
Achromatized terahertz laser scan lenses
Turn to Photon Gear.
The best in the industry rely on our expertise.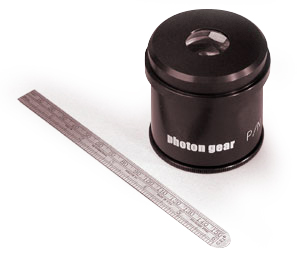 Life Sciences
Faster Processing with Custom, High NA Objectives
Biomedical technologies such as genome sequencing rely on objectives that maximize throughput.
Photon Gear delivers complex optical systems with custom, high NA objectives and large field of view assemblies to maximize throughput. Examples of our work include:
Large field telecentric lens for bacterial detection
High NA objectives
Lightweight, high performance objectives
Multi-wavelength optical system with custom prism used in cataract removal surgery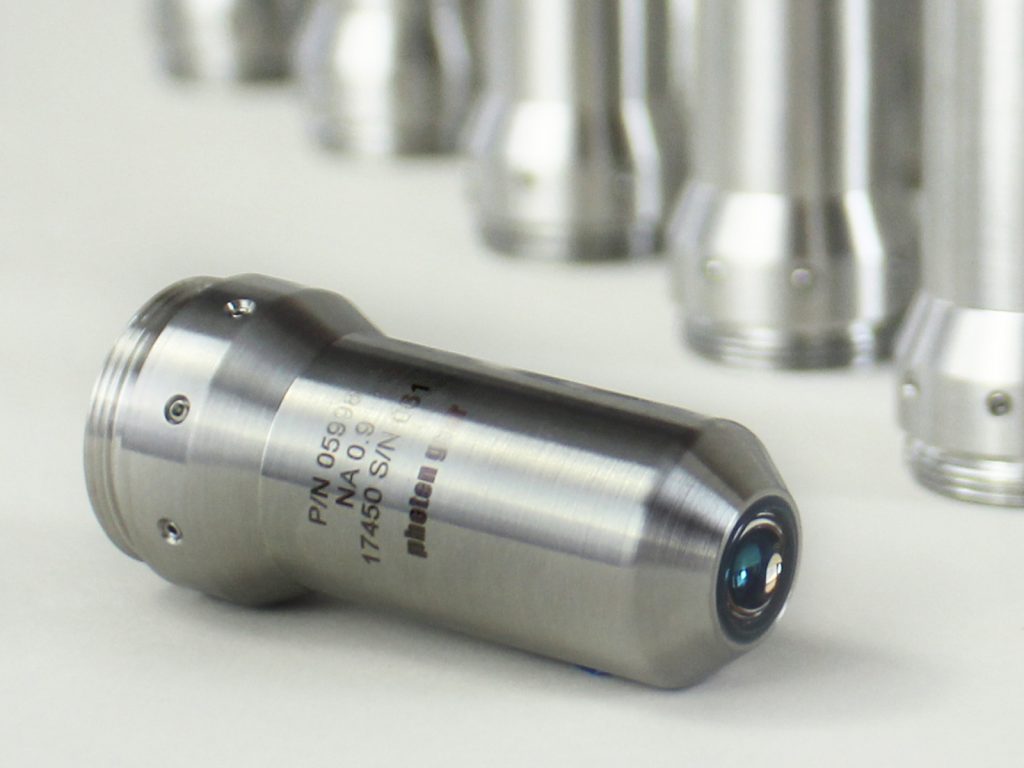 Guaranteed
We specialize in the most challenging applications and assemblies. We guarantee: if there's an easier
or less expensive approach, we'll tell you. And if we can't solve it, we'll tell you who can.
Commercial
Feasibility and Discovery
It's one thing to come up with an idea – an innovative design that creates a competitive advantage. But market share and margin come from repeatability. This kind of grit demands the same in your optical design and assembly partner.

Rely on Photon Gear's expert knowledge in optical assembly manufacturing to determine the feasibility of your system. We'll guide the project through issues like tolerancing, design for manufacturability, system integration, and supply chain.
Multi-Wavelength Test Lab Uncovers the Core of a Problem
Have a lens or optical assembly that doesn't perform? Photon Gear has invested in interferometry to test a full spectrum of wavelengths. With custom metrology set-ups and testing protocols, we can tell you what went wrong and provide recommendations to improve your optical design or assembly performance. In fact, we often disassemble lenses if that helps to determine a better manufacturing path. Our test lab has been used to:
Measure axial chromatic aberration in a high-NA microscope objective for biomedical imaging, which led customer to understand the need for a redesign.
Field flatness in high NA objectives to determine available process windows
Measure wavefront performance at the use wavelength to determine actual performance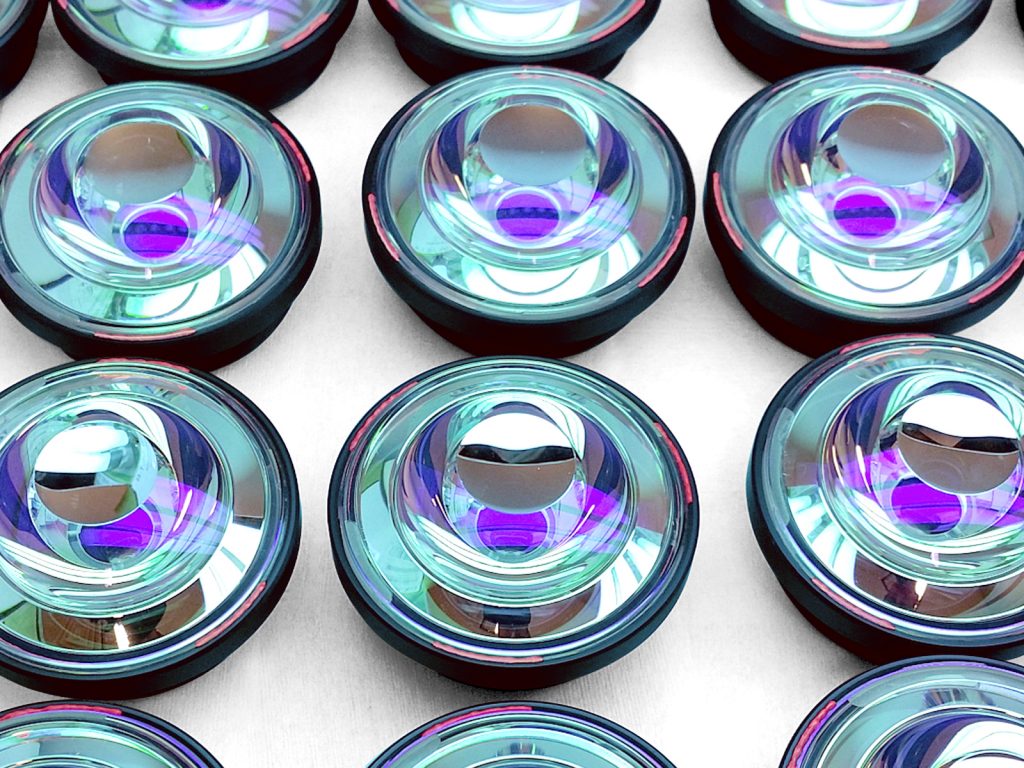 Research and Development
Solving the Most Demanding Optical Challenges
Making frontier discoveries requires new imaging systems — and optical designers who don't back down from a challenge.
Photon Gear's expert optical design capabilities meet your most challenging projects. We deliver low volume, highly complex custom lenses and optical assemblies varying in function, wavelength and/or numerical aperture backed by interferometry testing from the deep UV to near IR. Recent projects include:
Atom imagers used for quantum computing
Imaging assembly for 3D microscopy
IR lens and UV lens assemblies
Ultra-precise null lenses
Multi-gigapixel imaging lenses