Design & Assembly House
Geared for Complex Optical Challenges
Designing optical systems for advanced technologies takes expert knowledge and expert design. When you're in product development, a partner who will tell it to you straight, provide practical guidance on specifications, manufacturability, and system integration will help you deliver a superior performing product on time.
Rely on Photon Gear for precise integration between design, prototype, and production.
Turn to Photon Gear.
Let's talk about your optical challenges.
Optical Lens Design
For Demanding Applications
Our highly skilled team will solve a specific challenge, optimize your design, or manufacture a complete high performance opto-mechanical system. Recent optical design and assembly projects include:
High NA lenses (0.9) performing at 0.03 waves RMS
Deep UV (266 nm) to the Near IR
UV wide-field scan lenses
Image relay lenses
Large field fluorescence objective lenses
Atom imaging lenses
Athermalized telecommunication lenses
Design software tools include CodeV, Zemax, FRED, SolidWorks, and AutoCAD as well as in-house software for analysis of special application areas.
Guaranteed
We specialize in the most challenging applications and assemblies. We guarantee: if there's an easier or less expensive approach, we'll tell you. And if we can't solve it, we'll tell you who can.
High Performance Optical Assemblies
Repeatable Precision That Improves Product Performance
Our skilled optical assembly technicians work on high performance systems in our cleanroom facility, which is equipped with custom assembly stations for sub-micron element alignment.

Examples of lens systems we've made:
Wide angle lenses for AR/VR testing
Large field laser scan lenses
Biomedical objective lenses
Fluorescence imaging systems including high NA objectives
LED illumination systems
Ultra-precise null lenses for aspheric testing
Multi-wavelength, high NA objectives for DNA analysis
Ultra-small assemblies for remote inspection
Visual optics for helmet-mounted-display HMD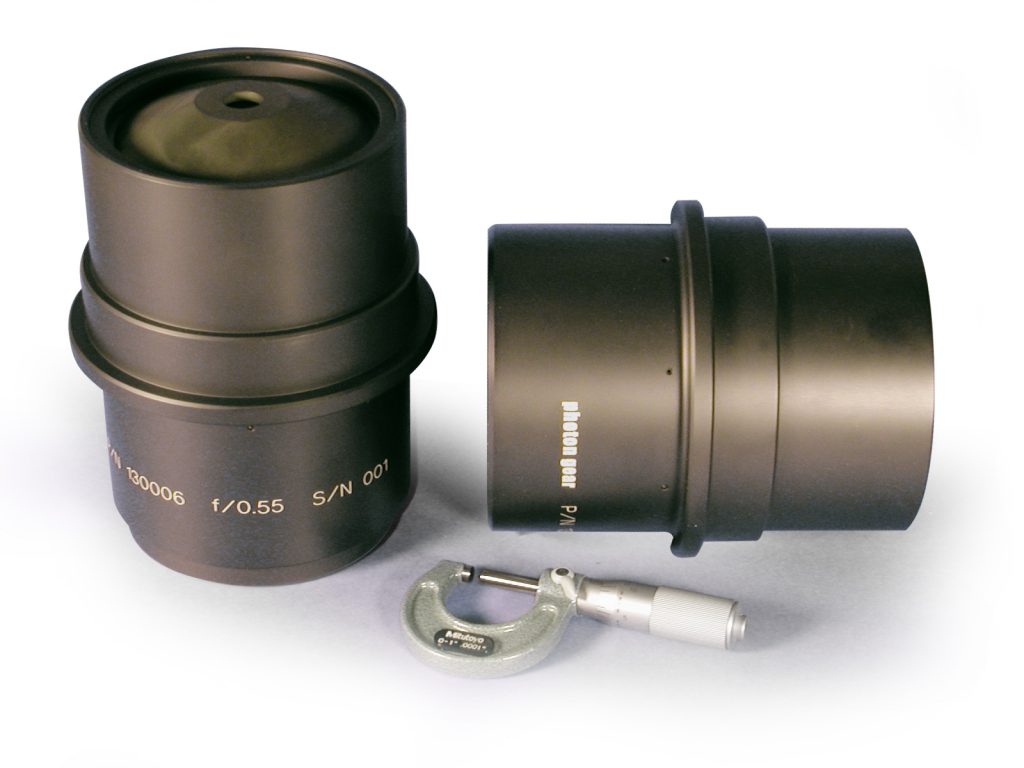 Multi-Wavelength Interferometry
& MTF Testing
Pushing Beyond Traditional Optical Design and Testing
High performance optical testing is required to ensure the performance of the system. Our custom interferometry services test at wavelengths that range from UV to mid-IR wavelengths in a stable, low noise environment for the most accurate data available.
Unique test capabilities:
Interferometric measurement between 266 nm to 1570 nm
Modulation Transfer Function testing (MTF)
Focal length measurement
Lens metrology
Autopsy of poorly performing customer-supplied lenses
Custom instrumentation
Custom software development for specific analysis
Precise optical system alignment